Morning Yoga Intensive with Ross Parris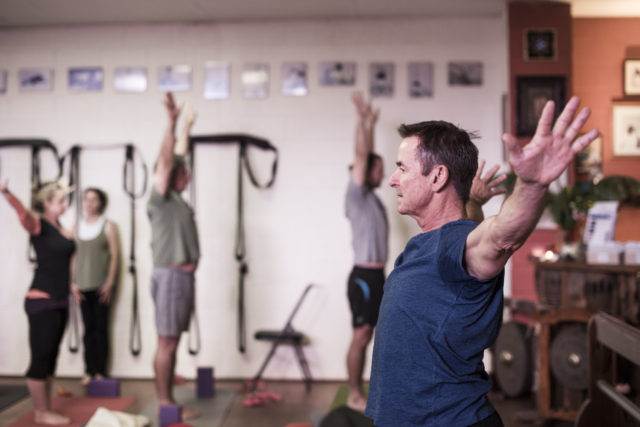 "The study of asana is not about mastering posture. It's about using posture to understand and transform yourself" B.K.S.Iyengar
---
Morning Yoga Intensive with Ross Parris
Saturday 9th December to Thursday 14th December 
Saturday 7-9am; Sunday 8.15-10.45; Monday to Thursday 6-7.30am
Yoga Sadhana  (practice) must be performed without attachment to the fruits of that action.
With unwavering faith and trust in the Ashtanga system as expounded by Patanjali, become a witness to the unfolding of your individual sadhana, without expectation or perceived goals.
Practice simply for the sake of that practice.
This workshop coincides with the centenary of the birth of our Guruji on December 14th.
Together we will acknowledge the man and the lineage with a dedicated, devotional and  reflective practice.
Suitable for level 2 students, experienced yoga practitioners, teachers and trainees.
Ross teaches regular classes at Yoga West on Tuesdays 6-7.30am and Sundays 8.15-10.45am
If you enrol for any of these intensives and are currently on a monthly or 8 class pass we will extend the expiry date.
Cost: $150
Bookings:
Click bookings to register your attendance and pay via Visa.
Or Pay via Direct Deposit
Account name: Yoga West
BSB: 016 460
ACC: 3873 08439
Reference: your full name and event
The perfect gift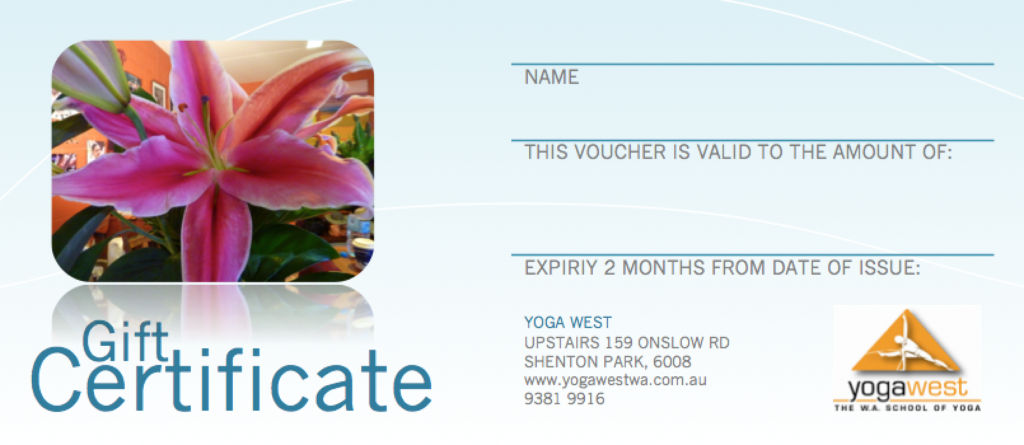 Give the gift of yoga this Christmas to your family, friends or colleagues. You can gift a Casual Class ($25), Beginners Foundation Yoga Course ($120), a monthly 8 Class Pass ($150) or a monthly unlimited ($230). Our gift cards are flexible, so we can help you find the perfect gift and either post it out or have it ready for you to collect at the studio.
Contact Us
We would love to hear from you! For any questions please contact us:
Email. info@yogawestwa.com.au
Phone. (08) 9381 9916
Find us upstairs above IGA, 16/159 Onslow Road, Shenton Park WA 6008
---
---