General Info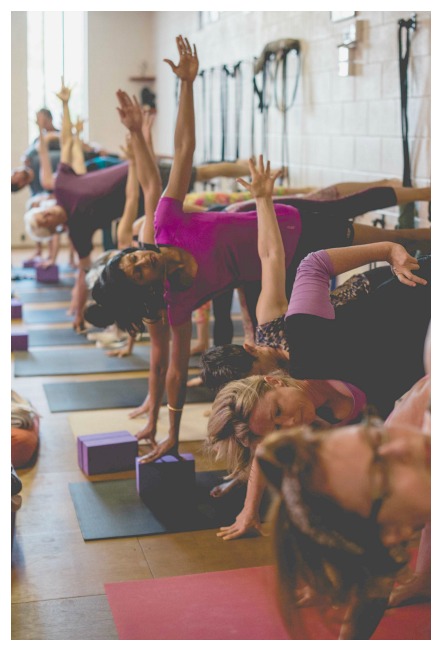 All classes at the school are 90 minutes duration unless otherwise
shown on the timetable. Classes start on time. Please do not talk or
make noise before the class.
What to wear
Your body should feel free while moving, so loose, comfortable
clothing such as shorts and a t-shirt are recommended. Choose
fabrics that allow the skin to breathe freely, such as cotton. In the
winter months, lightweight tracksuit pants or leggings are usually
worn. (Classes are taken barefoot.) Change rooms are available.
The studio has cooling and warmth in winter.
What to bring
Mats and all other necessary equipment are provided by the School.
However, for hygiene purposes we suggest you purchase your own
personal mat if you intend to practice regularly (either at the School,
at home or while traveling). Mats are available for sale at the school.
Precautions
If you have any injuries or medical conditions, you are pregnant or
menstruating please inform your teacher before the class begins.
Meals
Yoga should be practiced on an empty stomach and bladder.
Wait approximately 2 hours after a light snack or 4 hours after a
heavy meal.
Books/Props
The school stocks a range of books, yoga mats from LovEarth and SecondEarth, organic cotton bolsters from Stretch Now, foam blocks and belts.
Please click here to download the new student registration form. Print it out, fill it in and bring it along with you to your first class.
Contact Us
We would love to hear from you! For any questions please contact us:
Email. info@yogawestwa.com.au
Phone. (08) 9381 9916
Find us upstairs above The Good Grocer (IGA), 16/159 Onslow Road, Shenton Park WA 6008