Sound Relaxation with Julian Silburn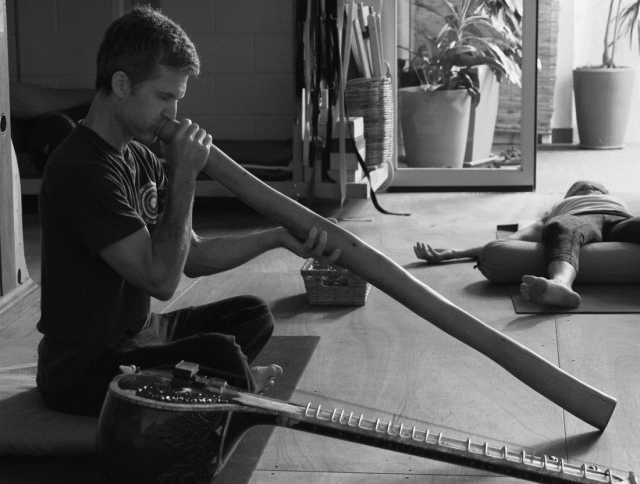 Experience sound relaxation with Julian Silburn and enjoy the ancient healing sounds of the Didjeridu, crystal bowls and other sound healing instruments.
Julian has over 20 years' experience with the Didjeridu, (Yidaki) and its healing capacities. He has been taught directly by Aboriginal people and Elders of Arnhem Land and has been given their permission and blessing to perform this ancient and sacred form of healing.
During each Sound Relaxation session Julian will take you on a deeply healing sound journey using a variety of indigenous sound healing instruments from around the world. He will guide you into a deep state of relaxation leaving you feeling rejuvenated and refreshed.
How Sound Healing works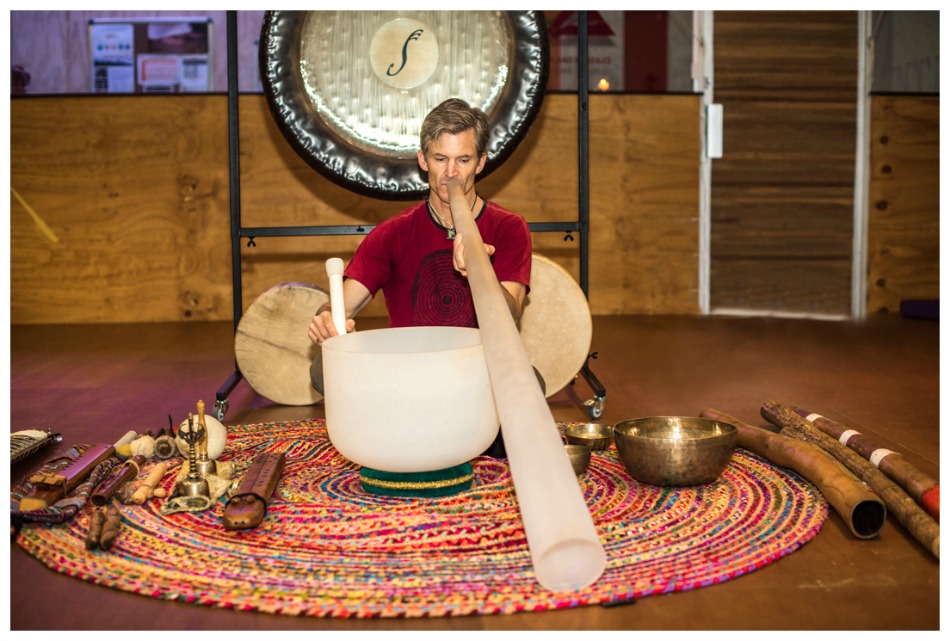 Julian uses a variety of sound modalities and techniques in order to restore the body's vibration to its natural harmony and balance. Each part of our body, including the chakras, resonates at different frequencies. A variety of sounds are played into and around the body in order to cleanse, tune and restore the person to their optimal state of vibration. We are made of light (energy) and sound (vibration), and the experiential process of sound healing reintegrates and recalibrates these aspects back into healthy alignment.
Sound relaxation is an incredibly peaceful and soothing experience, effectively we are tuning ourselves to source, both to the universe around us and the universe within.
When: 
Saturdays  at 5.30pm – 7pm
September 1;15 & 29
October 13
November 3 & 17
December 1 & 15
Cost: $30 payable at the door or to purchase online
Bookings: Places are limited and fill up fast so if you would like to attend be sure to email Ashlea for bookings.
Contact Us
We would love to hear from you! For any questions please contact us:
Email. info@yogawestwa.com.au
Phone. (08) 9381 9916
Find us upstairs above The Good Grocer (IGA) 16/159 Onslow Road, Shenton Park WA 6008
---
---