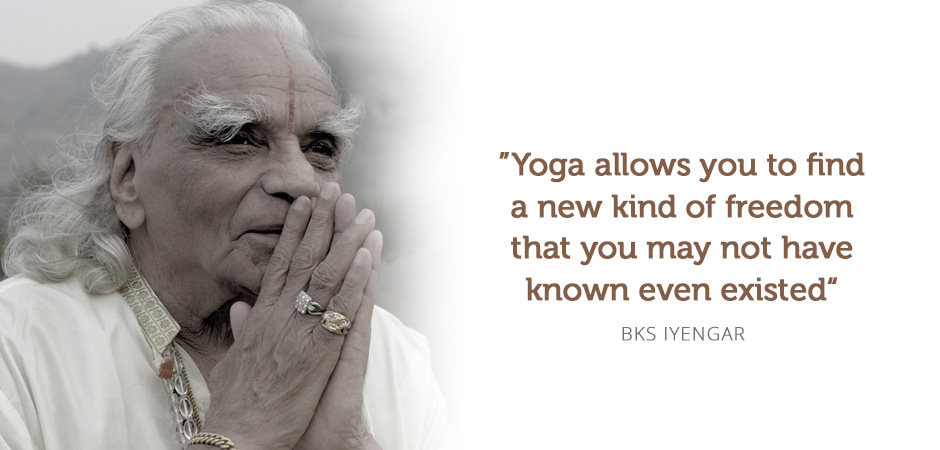 Iyengar Yoga uses asanas or yoga postures as its basis for individual development, to restore natural flexibility to stiff backs, necks and limbs. The emphasis is placed on balancing the dynamic forces within the body through close observation of physical alignment, spinal extension and breath. Asanas are used to tune the mind to be receptive to messages the body is sending. (Iyengar method founder, B.K.S. Iyengar.)
The practice of asanas has a beneficial impact on the whole body. Asanas not only tone the muscles, tissues, ligaments, joints and nerves but also maintain the smooth function and health of all the body's systems.
They relax the body and mind, allowing both to recover from fatigue or weakness, and the stress of daily life. Through cultivation of the senses and reflections on actions within the context of asanas, a better understanding of our whole being is created so that we learn from and about ourselves.
A little about us
Yoga West has been operating now in Perth for 30 years. Initially from Sydney, John Leebold, Kale Leaf and Ashlea Wilken moved to WA in 1985 and opened the Action School of Yoga at 10 Queen Street, Perth.
In 1991 John and Ashlea also opened a studio in High Street Fremantle changing the name to W.A. School of Yoga. In 2000 Ashlea became the sole trader of the Queen Street studio and in 2003, when the Raine Square development began, relocated to Shenton Park. In 2009 our name changed once more to Yoga West.
More on Iyengar
You may like to check out the official site for the BKS Iyengar. It explains much about the Iyengar method of hatha yoga as well as giving an insight to BKS Iyengar, the founder of the Iyengar method.
Additionally, the Iyengar Yoga Resources website offers a great selection of yoga resources, news, a discussion forum. It also has directory of yoga associations, centres and workshops from around the world and much more.
The BKS Iyengar Yoga Association of Australia website is a valuable resource for Iyengar Yoga activities in Australia. Information about becoming a certified Iyengar Yoga instructor can be found here.
---
"Yoga allows you to find a new kind of freedom that you may not have known even existed" BKS Iyengar
Contact Us
We would love to hear from you! For any questions please contact us:
Email. info@yogawestwa.com.au
Phone. (08) 9381 9916
Find us upstairs above IGA, 16/159 Onslow Road, Shenton Park WA 6008